2715 Pinedale Road, Greensboro, NC 27408
M-TH 8:00 AM - 5:00 PM, F 8:00-1:00 PM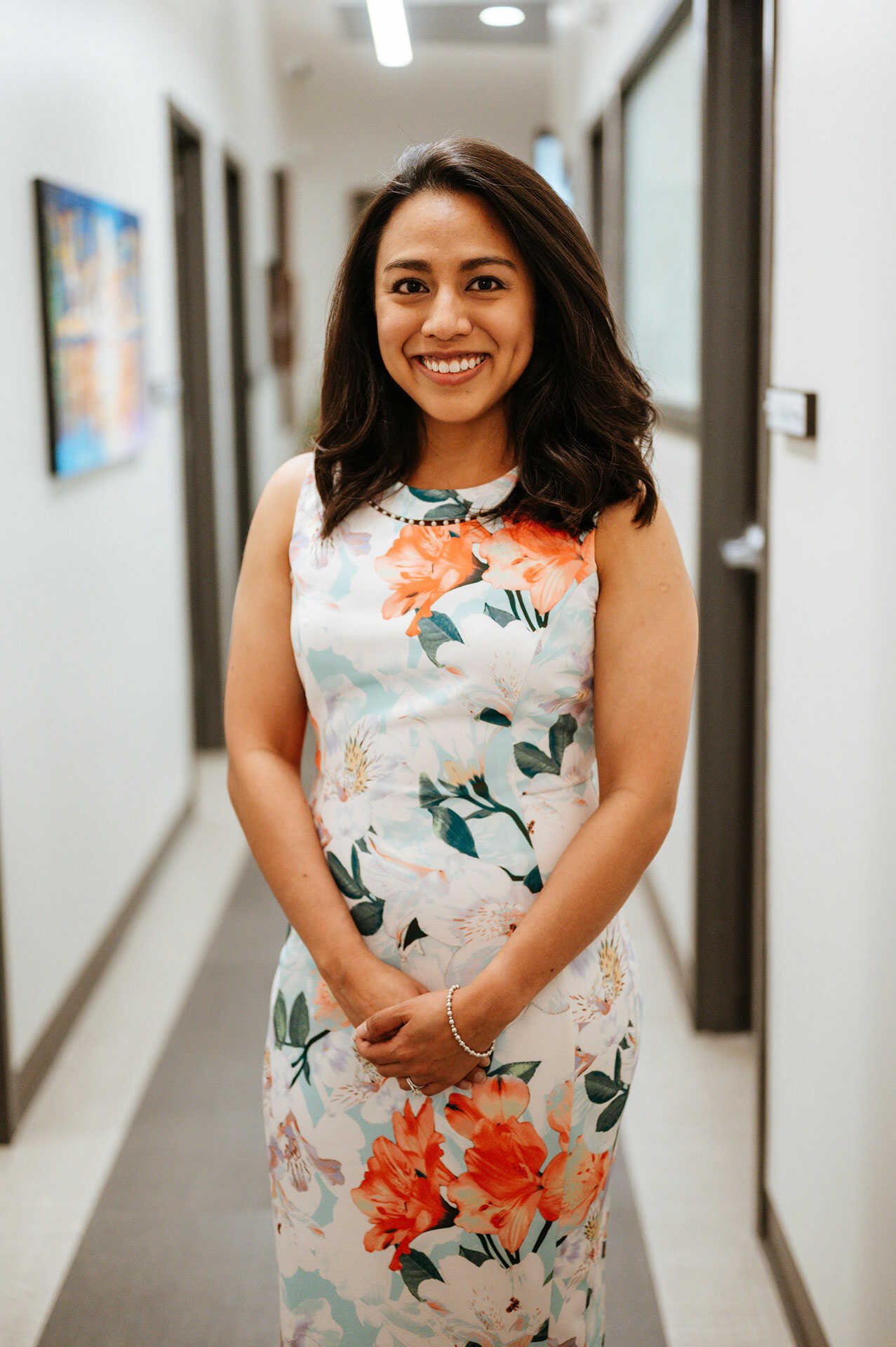 Her research involvement gave her the honor of receiving her Doctor of Dental Surgery with distinction in research. Dr. Longville's strong interest in periodontology led her to pursue a residency in periodontics. She completed her three-year specialty training at the University of Texas Health Science Center at San Antonio, earning a certificate in periodontology and a Master of Science in dental science. During her residency, she conducted research comparing ridge preservation outcomes when bone grafting with bovine and porcine xenografts. Her findings have been published in the "Journal of Periodontology."
Dr. Longville is committed to providing the highest quality of care to her patients. She practices the full spectrum of periodontal therapy, including periodontal disease management, dental implant therapy, soft and hard tissue reconstruction, regenerative therapy, oral medicine, and aesthetic periodontal procedures. She has also received advanced training in IV conscious sedation. Dr. Longville is a diplomate of the American Board of Periodontology and currently serves as a board member of the Guilford County Dental Society. In addition to English, Dr. Longville is fluent in Mandarin and Malay.
Dr. Longville is an active member of the American Dental Association®, American Academy of Periodontology, American Board of Periodontology, North Carolina Dental Society and Guilford County Dental Society.
Dr. Longville and her husband, Jamie, are excited to be part of the Greensboro community. During their free time, the Longvilles enjoy cooking, exercising, exploring the outdoors and spending time with their family and friends.